Hi all,
This morning I got bored so I thought
"Hey, I should type in "screen used movie props" on Ebay and see what pops up."
Sure enough, alot of interesting things surfaced from not only new movies but classics as well.
Before I get into what I found, I thought I'd express to you that Ebay is a better route than actual prop stores, because you can get a great price compared to retail on these "third" hand props.
Lets get into what I saw....
One of the first things that caught my eye was a screen used helmet from the movie
Braveheart
with Mel Gibson.
It was going for $800, but thats not bad seeing as its screen used and all that.
Link if interested:
http://www.ebay.com/itm/BRAVEHEART-SCREEN-USED-LEATHER-BATTLE-HELMET-MOVIE-FILM-PROP-mel-gibson-sword-/180913214004?pt=LH_DefaultDomain_0&hash=item2a1f449234#ht_500wt_1202
I am a huge fan of Halloween by Rob Zombie as well.... I managed to find a few things such as a file on Michael Myers from Smith's Grove. (Selling for $99)
Link:
http://www.ebay.com/itm/ROB-ZOMBIES-HALLOWEEN-ORIGINAL-SCREEN-USED-PROP-MYERS-MICHAEL-PARENT-BEHAVIOR-/390434232728?pt=LH_DefaultDomain_0&hash=item5ae7b19998#ht_500wt_969
and a couple costumes from Halloween as well. (Smith's Grove Security $200, Smith's Grove Staff $200)
Link to Security Officer costume:
http://www.ebay.com/itm/HALLOWEEN-rob-zombie-michael-myers-Police-Jacket-Pants-MOVIE-props-screen-used-/360469790795?pt=US_Comics_Figurines&hash=item53edac804b#ht_500wt_1202
Link to Staff member costume:
http://www.ebay.com/itm/HALLOWEEN-rob-zombie-michael-myers-smiths-grove-staff-MOVIE-props-screen-used-/360469791593?pt=US_Comics_Figurines&hash=item53edac8369#ht_222wt_941
I am also a fan of the movie Alien vs. Predator... I managed to find one of the unique facehugger puppets (from Alien: Resurrection) for $2200.... before you say that its over priced, look at it this way: You're getting something that was a big part in the movie for for a mediocre price, that very few, if not nobody has.
Its really cool, Id check it out guys!
http://www.ebay.com/itm/ALIEN-FACEHUGGER-SCREEN-USED-MOVIE-PROP-PUPPET-HORROR-PUPPET-ALIEN-VS-PREDATOR-/200774444246?pt=LH_DefaultDomain_0&hash=item2ebf16e4d6#ht_2508wt_1185

After not finding very much on Ebay, I went over to two great websites for screen used stuff.... yourprops.com and propstore.com ... the second that I hit the Prop store, I got the jackpot :ME LIKES:
I found the stuff that everybody see's and some of our favourite moments in movie history,
such as:
When Frank the trucker (My Bloody Valentine 3D) got smoked over the head with that giant pick axe...
FOR SALE:
http://www.propstore.com/product-Frank-the-Trucker--Todd-Farmer--SFX-Bust-With-Pick-Axe.htm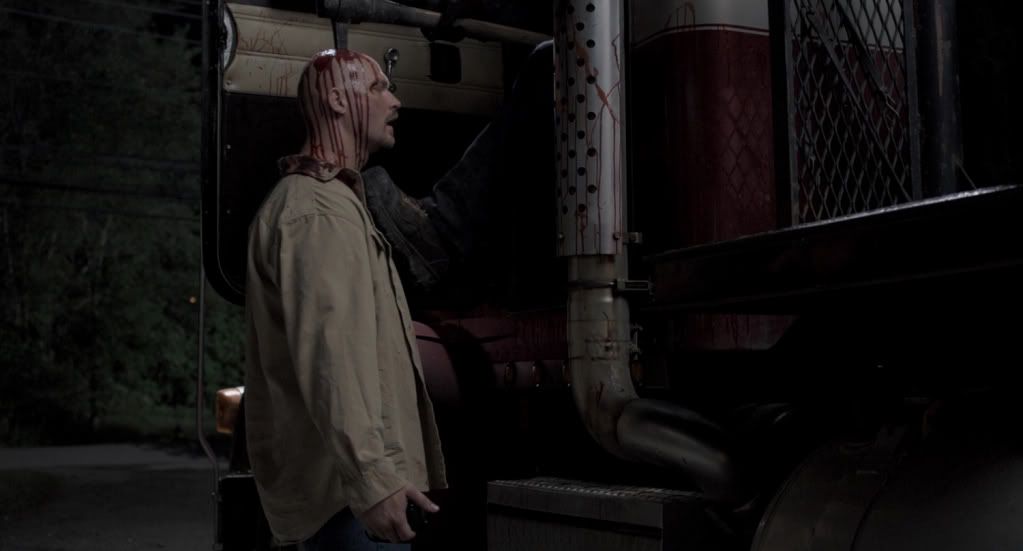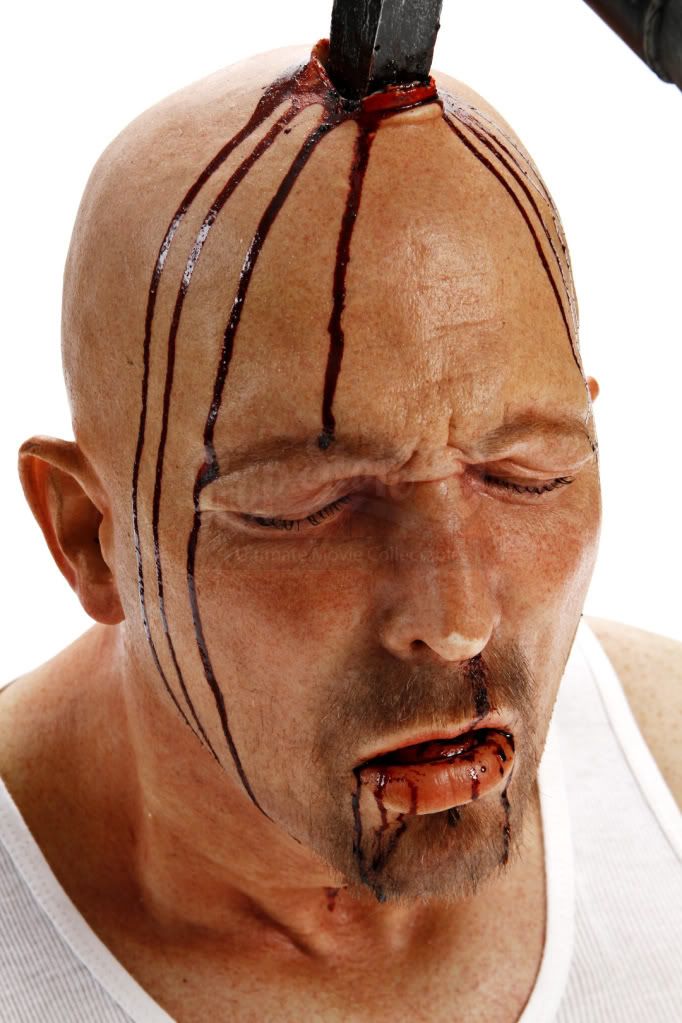 or the iconic mysterious dagger from Jason Goes To Hell....
FOR SALE:
http://www.propstore.com/product-Jason-s--Kane-Hodder--Knife-Display.htm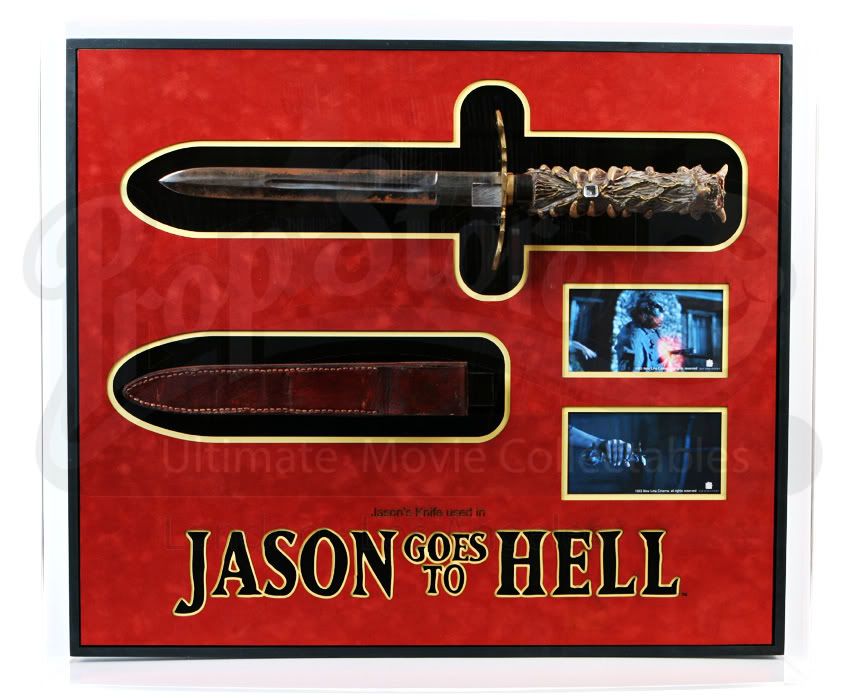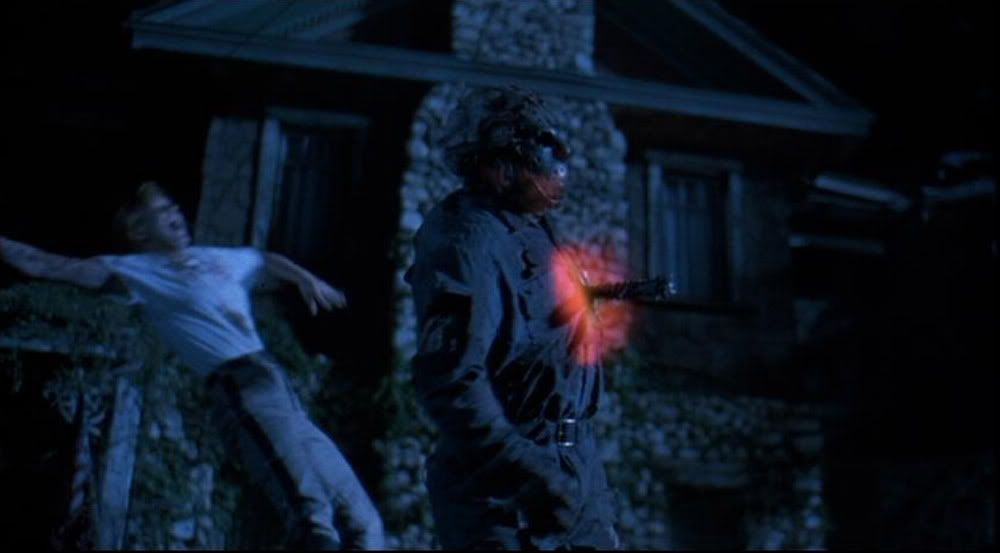 Anyway.... Make sure to check out the sites that I provided above for some crazy props.
Thanks for taking the time to read and enjoy the rest of your day! :evilpumpkin: