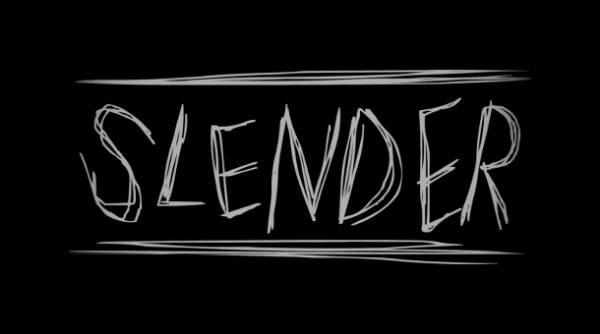 SLENDER is a short but spine-tingling experience, that has recently taken the internet by storm. It's a free-to-play, easy to control, first-person horror game you can download and play on your PC or Mac. You take on the role of an unnamed protagonist with a mission. The mission is simple - find and collect 8 pages scattered across a dark, wooded area. Sounds easy enough, right? WRONG.
The catch to this "simple" mission, is that you're being relentlessly stalked by a tall, mysterious figure in a suit & tie. A mysterious figure known across the internet as "Slender Man". For those of you who know who he is, you know he is nothing to fuck with. For those of you who don't know who he is, I will leave a link at the bottom of this thread leading you to
The Marble Hornets
Youtube series. (Start watching from the introduction and thank me later)
Ok - back to SLENDER. In my intro, when i said it was a "dark, wooded area". That was an understatement. Its basically pitch black. The only thing helping you is your flashlight, which has an extremely limited battery life and narrow ray of light. You can only see what is directly in front of you. This creates a deep claustrophobia, and feelings of vulnerability at all times. You know Slender Man is watching you, and probably right behind you. But do you really want to look and find out?
Did i mention you have NO WEAPONS? Not that weapons can hurt Slendy - they can't - but you literally have no means of protecting yourself. If every-time you look back, he keeps getting closer, and closer - your best bet is to run.
Just because running is your best bet, doesn't guarantee he won't get you. Thats the thing that sets SLENDER apart from other horror games. Despite the simple formula, its completely unpredictable, unrelenting, and unforgiving. The tension never lets up. You can die at anytime, no matter how you go about it. If you die, back to the beginning. Slendy is never in the same place twice, and the pages you need to collect are scattered in different areas of the map, depending on the particular play-through.
Before i wrap this up, i want to quickly say that the audio in SLENDER is topnotch. Starting with the first page, for every page you pick up, another bone-chilling sound is layered over the audio. For the full experience i recommend playing in the dark, and with headphones on. (though my friend and i played in a well-lit room WITHOUT headphones and were screaming like babes)
Coming from an avid fan of horror in film, literature, and video-games - SLENDER comes highly recommended. I haven't been this scared from a videogame since Silent Hill 2. (which not-so coincidentally used the same flashlight/darkness/claustrophobia techniques) I want to say more about SLENDER, but i feel like i've already said too much. See the links below and experience the terror for yourself!
Download the game FOR FREE, here:
http://indiegames.com/2012/07/terrifyin ... der_m.html
(READ: Click on the "alternative Windows link", apparently the file has been removed from MediaFire. Mac users sit tight)
And to watch The Marble Hornets youtube series that SLENDER is based on, here is a link to the intro:
http://www.youtube.com/watch?v=Wmhfn3mgWUI&feature=plcp
Take it from me, The Marble Hornets is incredibly scary.
ENJOY BIDITES!
EDIT:
All links to download SLENDER are currently down. I will re-post when they go back up.