When I was a kid I was never that good at playing the
Friday the 13th
from my
Nintendo
console. Needless to say I never saw the ending, until now. Feast your eyes on the finale to F13, Nintendo style.
History:
Friday the 13th is an action-adventure video game published by LJN for the Nintendo Entertainment System video game console. It is an adaptation of the Friday the 13th franchise.
It was released in North America exclusively in February on 1989, as part of LJN's focus on creating video games based on licenses. It is considered by some as one of the worst games of all time, with Pack-in-Video's development skills often characterized as poor. Both Nintendo Power and Game Informer regard it as one of the worst games of all time, while it has been criticized as a poor rendition of its source material by critics, including author Andy Slaven. It was, however, noted as a hit by the Daily News of Los Angeles.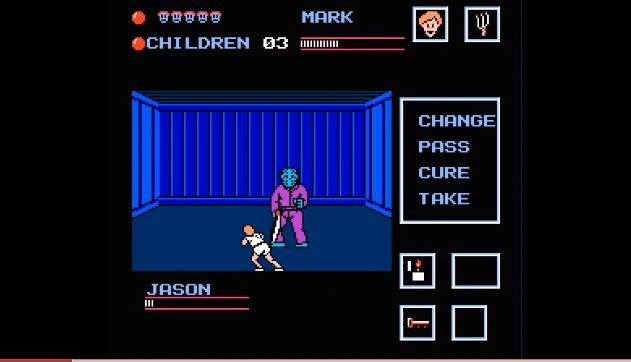 Dig on those graphics and when did Jason ever wear a pink jumpsuit?