It is no secret that I am a die-hard
"rasslin"
fan as much as I love my horror. Yes, the male soap opera has been something I have been passionate about since a wee little Bidite even cutting my teeth at
WRESTLEMANIA 8
when it was held in the
"Hoosier Dome"
in Indianapolis in 1992. Needless to say I am a fan of
Dwayne "THE ROCK" Johnson
, wrestling and actually a fan of most of his films.
So when
Deadline
reported that
WWE/WWF's "THE ROCK"
would be debuting in a upcoming horror film titled
"The Monster Hunter's Survival Guide"
, a live-action film based on the comic-book series by John Paul Russ, I was excited to say the least.
The film is said to be produced by Simon Kinberg of Genre Films, there is currently no word as yet on a director or writer.
The series is
"a comprehensive guide to hunt monsters, the undead and unnatural beasts, and survive the confrontations."
Fans of horror and wrestling how do you feel about
"THE ROCK"
is putting some
"boots to asses"
on some monsters? Sound off below.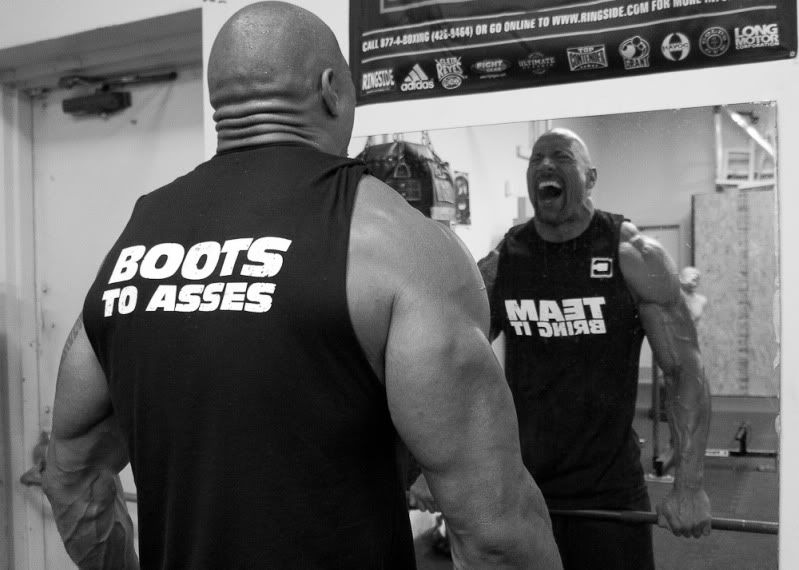 Source:
http://www.deadline.com/2011/11/dwayne- ... um=twitter