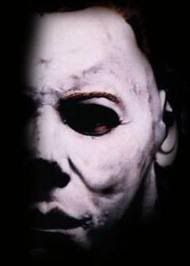 Hello there, HorrorBid fans!
Earlier today I watched the Halloween "remake", by musician Rob Zombie.
My thought was
" Which film is better "built" and which film is more entertaining and scary? "
Personally, I see the original film as being more frightening, but the Rob Zombie version is more in depth when it comes to Michael's childhood and life. Rob Zombie put a creative twist on both Halloween and Halloween II, compared to the originals. I think that Zombie took the original plot and added some of his idea's into it, making it a lot more exciting and interesting. However, John Carpenter initially came up with the idea of the shape and all of the characters surrounding it.
Another thought was
" Is it just me, or does it seem like Rob Zombie modernized all of the original characters so that the youth of today can relate to them and make the film a lot more horrifying?"
This is why I call it a remake, because it appears that he updated the characters and rejuvenated the story line, while some-what keeping the original plot and background music.
What are your preference's on the two films? And in a creativity and artistic test, which film would win? :Boogeyman:
John Carpenter or Rob Zombie?