Episode 41 Final Episode of Season 2
We go out with a bang!
The show started off with Michael J talking about a little lunch date at a low class place. He told Alex and I about his friend who just started breast feeding her baby in front of him and everyone else at the place! Alex explained how much work he did to complete his interview with
A.N.O.E.S part 2's Mark Patton
. I, along with the other guys talked about the great article by Bnizzle's Week in Review article. I explained why I get nervous when I interview someone and what could happen. Alex talked about our new sponsors for the show k4fgloves.com.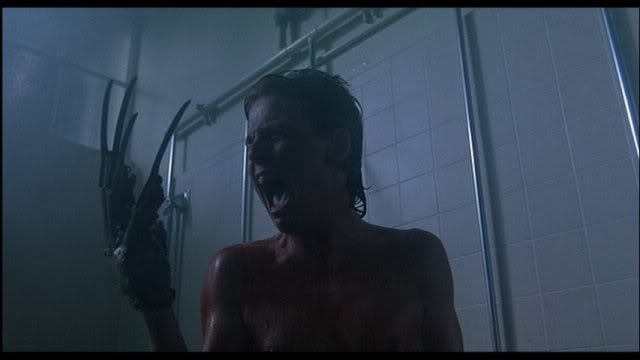 Mark Patton comes on and goes one on one with Alex. Alex gets into great detail over the life and career. Mr. Patton is such a great guest could be one of our best of all times. Alex gets his thoughts on how A.N.O.E.S part 2 is perceived, what he is doing today and how his move to L.A was all started with just a flip of a coin! This is a must listen guys.
Third and final part of the show had all three of us breaking down and giving our keys to possible Re-Make sequels by Halloween, A.N.O.E.S, and Friday the 13th. Michael J at one point tells us that the Michael Myers mask doesn't define the Halloween franchise! Yes, that silly man really did just say that on the show. ON the Rabbit in Red Feed Back Line had one of our great fans Dan Chase call in and wished us a Happy one year for the show. All of that and much more.
Vincent Paul
***CLICK THE PLAYER BELOW TO START/STOP THE SHOW***
Click the link below to download the show:

This marks the end of our 2nd great season at horrorbid.com