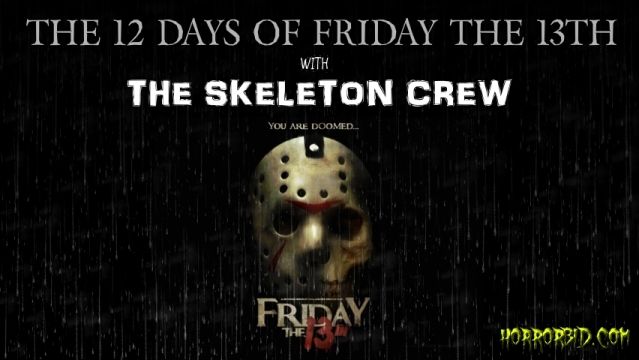 HorrorBid's The Skeleton Crew: 12 Days of Friday The 13th- Part 2 (1981)
3 Guys....12 Movies....1 Horror Icon!
Welcome to Rabbit In Blue Radio with The Skeleton Crew! It's time to visit the mysteries and the intrigue surrounding everyone's favorite sequel. We're breaking it down as never before. The kills, the women, your favorite characters and more! So get your camp fire going, crack open an ice-cold beer and take a trip back to Crystal Lake and witness the birth of Jason Voorhees!
Tune in tomorrow for episode 3 with Friday the 13th Part 3!
Join us on FaceBook
http://www.facebook.com/theskeletoncrewshow