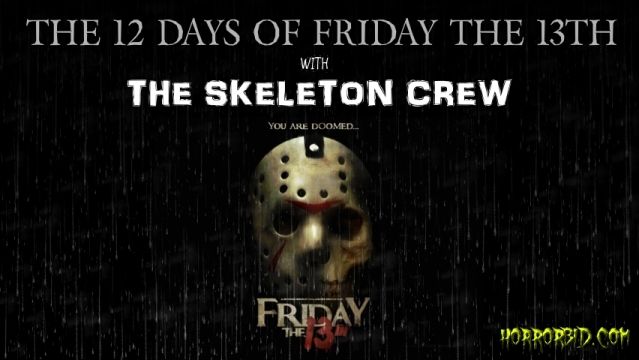 HorrorBid's The Skeleton Crew: 12 Days Of Friday The 13th- A New Beginning (1985)
3 Guys....12 Movies....1 Horror Icon!
Join us for the next installment of our 12 Days Of Friday The 13th celebration. Wondering where things are gonna go after The Final Chapter breakdown? Tune in as we talk about the residents of Pinehurst, the evolution of Tommy Jarvis, offer some of our favorite quotes and more! Michael J explains why Robin is the perfect woman. Alex and Dan counter that and explain why Tina is better. Your favorite kills and WTF moments round out our trip to the new beginning!
Tune in tomorrow for episode 6 with Friday the 13th Jason Lives!
Join us on FaceBook
http://www.facebook.com/theskeletoncrewshow