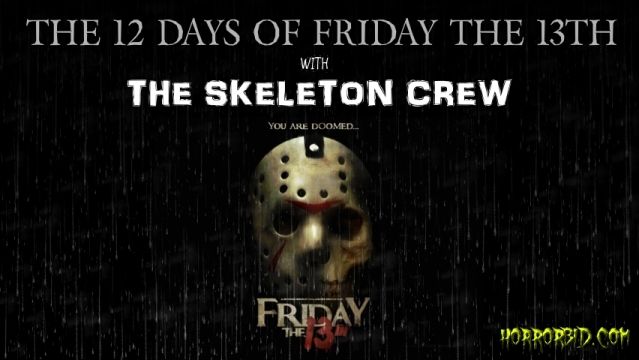 HorrorBid's The Skeleton Crew: 12 Days Of Friday The 13th- Jason X (2001)
3 Guys....12 Movies....1 Horror Icon!
Join us for the next installment of our 12 Days Of Friday The 13th celebration. Jason has some more killing to do. This time in space in the year 2455! Listen in as Alex, Dan, and Michael J talk everything from Uber Jason to virtual Crystal Lake and everything in between! All this and more in episode 10!
Tune in tomorrow for episode 11 with Freddy Vs Jason!
Join us on FaceBook
http://www.facebook.com/theskeletoncrewshow