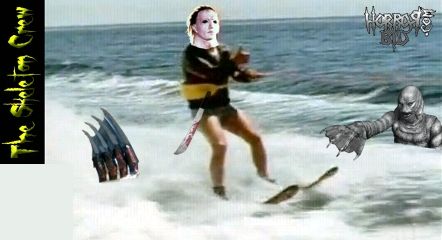 HorrorBid's The Skeleton Crew Episode 18: When a Horror Franchise "Jumped the Shark" (First Installment)
The the very first installment of the Skeleton Crews "Jumped the Shark" series, the crew pinpoints exactly where a few major horror franchises went wrong and why. The franchises discussed in this episode are ...
Texas Chainsaw Massacre

Puppet Master

The Lost Boys

Exorcist

Nightmare on Elm Street

JAWS

and Scream
.
You WONT wanna miss this one!
Sleepaway Camp Retrospective coming June 14th!
Thanks for listening!
Stay tuned to HorrorBid.com and join our facebook page for all new episodes of The Skeleton Crew!
Join us on FaceBook
http://www.facebook.com/theskeletoncrewshow