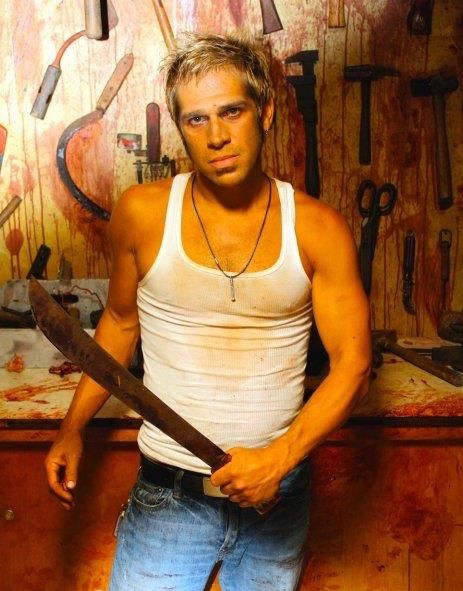 HorrorBid's The Skeleton Crew Episode 22:
Jonathan Tiersten Returns to Sleepaway Camp
HorrorBid's The Skeleton Crew Episode 22: Jonathan Tiersten Returns to Sleepaway Camp
Jonathan Tiersten (Ricky-SLEEPAWAY CAMP & RETURN TO SLEEPAWAY CAMP) joins us to kick off our RETURN TO SLEEPAWAY CAMP Retrospective! We get in depth about his experiences at camp, talk about his band and love of music, discuss his return to the horror genre with THE PERFECT HOUSE, which he stars in with Felissa Rose, and we get into his future plans!
After that we get into RETURN TO SLEEPAWAY CAMP. We take a no holds barred look at this movie, and no one is safe. So pack up the kids and head to Camp Manabe, but be careful cause Angela's waiting for you!
Right Click the image below and Click "Save Link As"
to download the show:
or listen on YouTube
For info on Jonathan's movie THE PERFECT HOUSE, including an option to rent it online, visit:
http://www.facebook.com/ThePerfectHouseMovie
Look for Jonathans Music on iTunes and JonathanTiersten.com
Thanks for listening and supporting the show!