Award-winning science fiction novel
Ender's Game
, first published by author Orson Scott Card in 1985, has been optioned for the big screen, to be directed Gavin Hood, who is also penning the screenplay.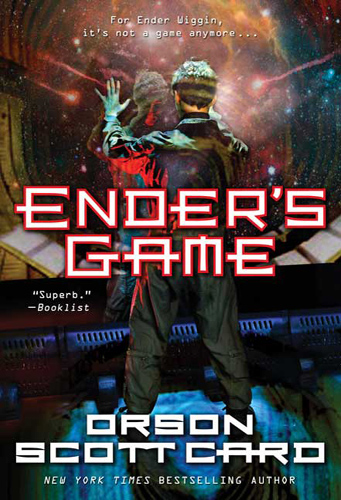 The Hugo Award winning novel follows the story of an Earth beset by alien invasion, in which talented children are plucked from their family homes at a young age, to train for an expected epic battle in the immediate future. The novel's namesake, Ender Wiggins, is discovered to have extreme talent in military tactics, and becomes Earth's hope for success. The popular novel went on to spawn several sequels.
Viola Davis, Harrison Ford, Ben Kingsley, and Abigail Breslin are all attached to the film, with Asa Butterfield playing the title character; Butterfield is best known for his recent turn as the title character in the Academy Award winning film, Hugo.
Principle filming has begun, with casting still open for children and young adults. Summit Entertainment, the company who produced the
Twilight
films, is helming the project, with hopes to continue into a successful film series, perhaps to compete with the upcoming
Hunger Games
trilogy.