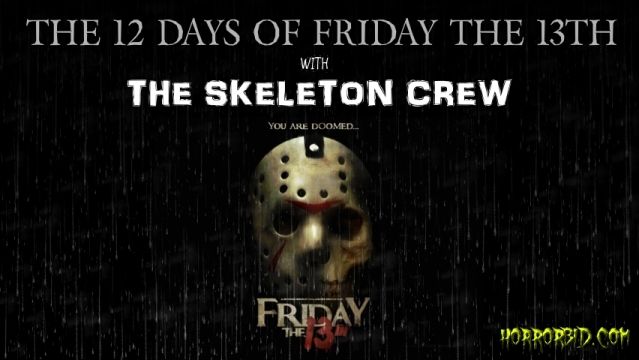 HorrorBid's The Skeleton Crew: 12 Days Of Friday The 13th- Friday the 13th (2009)
3 Guys....12 Movies....1 Horror Icon!
Join us for the final installment of our 12 Days Of Friday The 13th celebration. Jason has is now the victim... of a REBOOT! Listen in as Alex, Dan, and Michael J talk everything from Willa Fords legs, Willa Fords tits and oh yes... Willa Ford and some other things were mentioned too! All this and more in episode 12!
Stay tuned to HorrorBid.com and join our facebook page for all new episodes of The Skeleton Crew!
Join us on FaceBook
http://www.facebook.com/theskeletoncrewshow